If we can be of any help, or you would like to discuss any of your specific requirement further then please contact us using the details found on this page.
The Glasshouse Studio
New Street
Horsham
West Sussex
RH13 5DU
Telephone: 01403 264607
Mobile: 07860 310 138
Email: cliff@surreyleadedlights.co.uk
ABOUT US
We are proud to specialise in traditional Leaded Light glass, we concentrate solely on Traditional Leaded Lights and refurbishing steel windows. We keep large stocks of traditional glass and metal window components. Clifford Durant A.C.R. is an Accredited Glass restorer/conservator.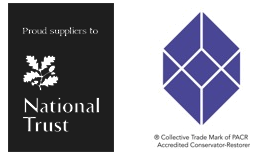 CONTACT US
The Glasshouse Studio
New Street
Horsham
West Sussex
RH13 5DU
Telephone: 01403 264607
Mobile: 07860 310 138
Email: cliff@surreyleadedlights.co.uk