Leaded light windows are made up of separate pieces of glass held together with Lead, the lead is then soldered at the joints. Over long periods of time these joints weaken which can cause movement in the lead which in turn can allow water in and breakages to the glass.
In these cases leaded light repairs are possible in-situ. To replace glass at your home the lead has to be gently folded back in order to replace the broken piece with new glass cut to precision, the lead is then dressed back over the glass and sealed. The process slightly stretches the lead and creates a slight rippled effect.
Whether we are repairing an existing window in situ or working on full window restoration, Surrey Leaded Lights are committed to preserving the heritage of the windows. We always prefer to retain as much of the original glass as possible and that is something we are very proud of.
If any of your glass needs repairing then we can handle that as well.
ABOUT US
We are proud to specialise in traditional Leaded Light glass, we concentrate solely on Traditional Leaded Lights and refurbishing steel windows. We keep large stocks of traditional glass and metal window components. Clifford Durant A.C.R. is an Accredited Glass restorer/conservator.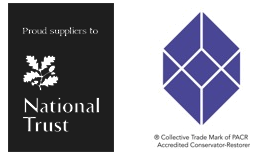 CONTACT US
The Glasshouse Studio
New Street
Horsham
West Sussex
RH13 5DU
Telephone: 01403 264607
Mobile: 07860 310 138
Email: cliff@surreyleadedlights.co.uk